TECHNICAP manufacture on request, any structures in Composites materials, Stainless steel, Aluminum alloy or Titanium
Instrument bottom mount in PEHD (High Density Polyethylene), thickness 15mm with or without flotation.
The structure is easy to dismantle and delivery in a wood transport box (and small toolbox with spare parts inside).
There is available space inside the structure.
The maintenance is easy.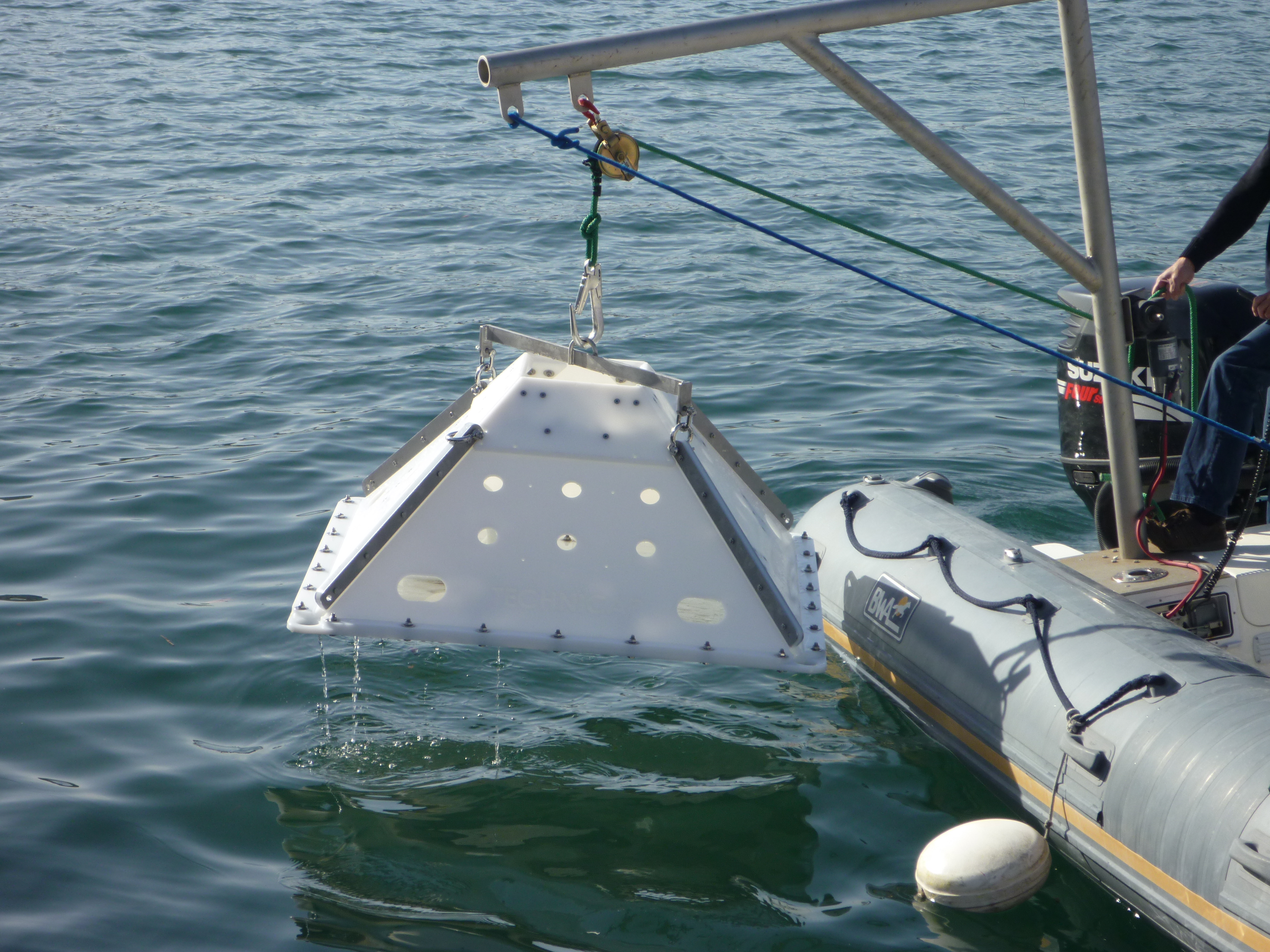 MODEL : TBM 1.36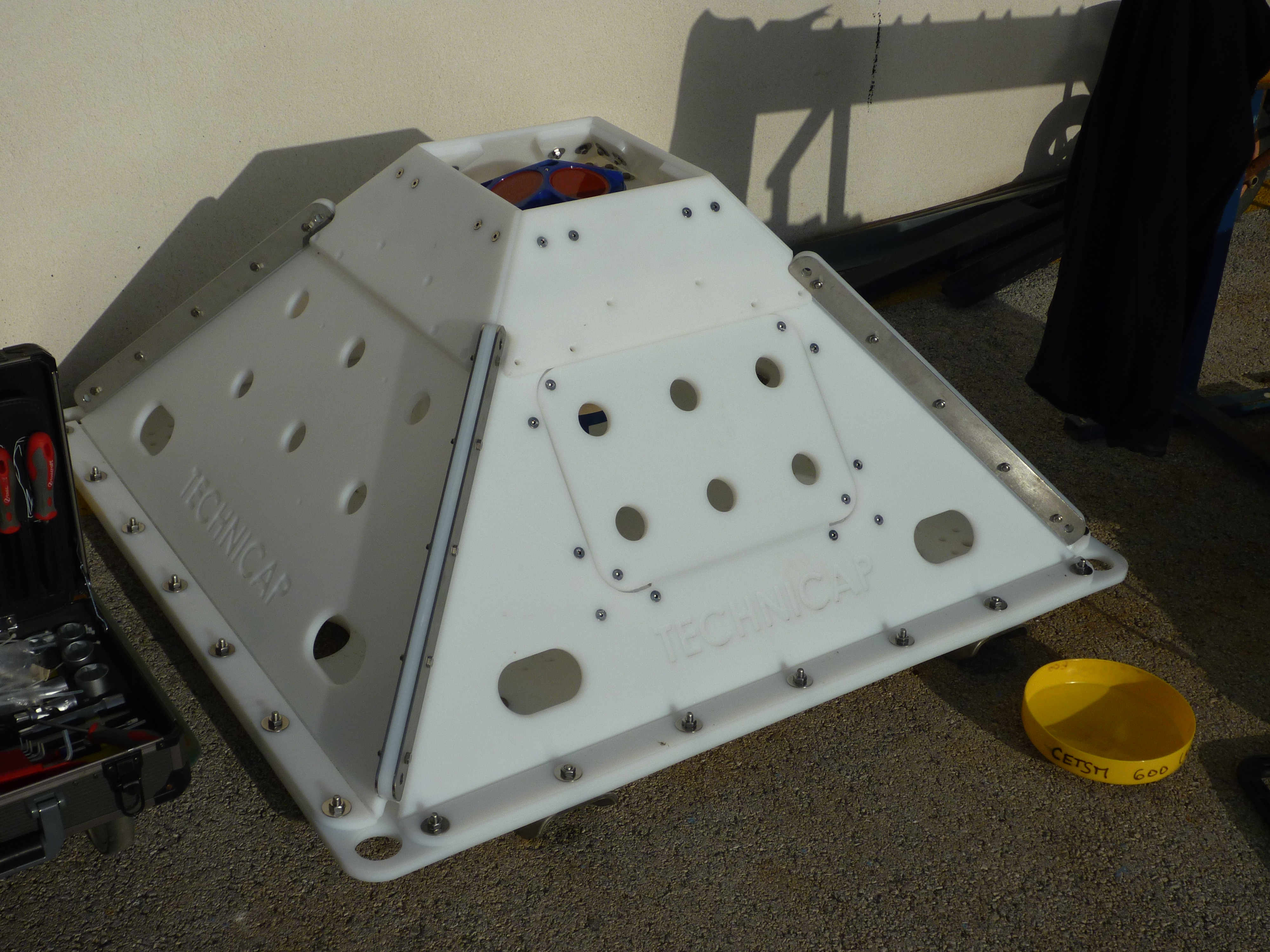 MODEL : TBM 1.36
For TBM 1.36 (without flotation), the standard equipment is:
Technical data:
Double axis gimbal to keeps the ADCP vertical
Nonmagnetic ballast: 30kg
8 Stainless steel shackles Ø14mm
Dimensions and weight:
External Dimensions: 1,36 x 1,36 x 0,70
Weight in air: 120kg + 30kg (ballast) = 150kg
Weight in water: 45kg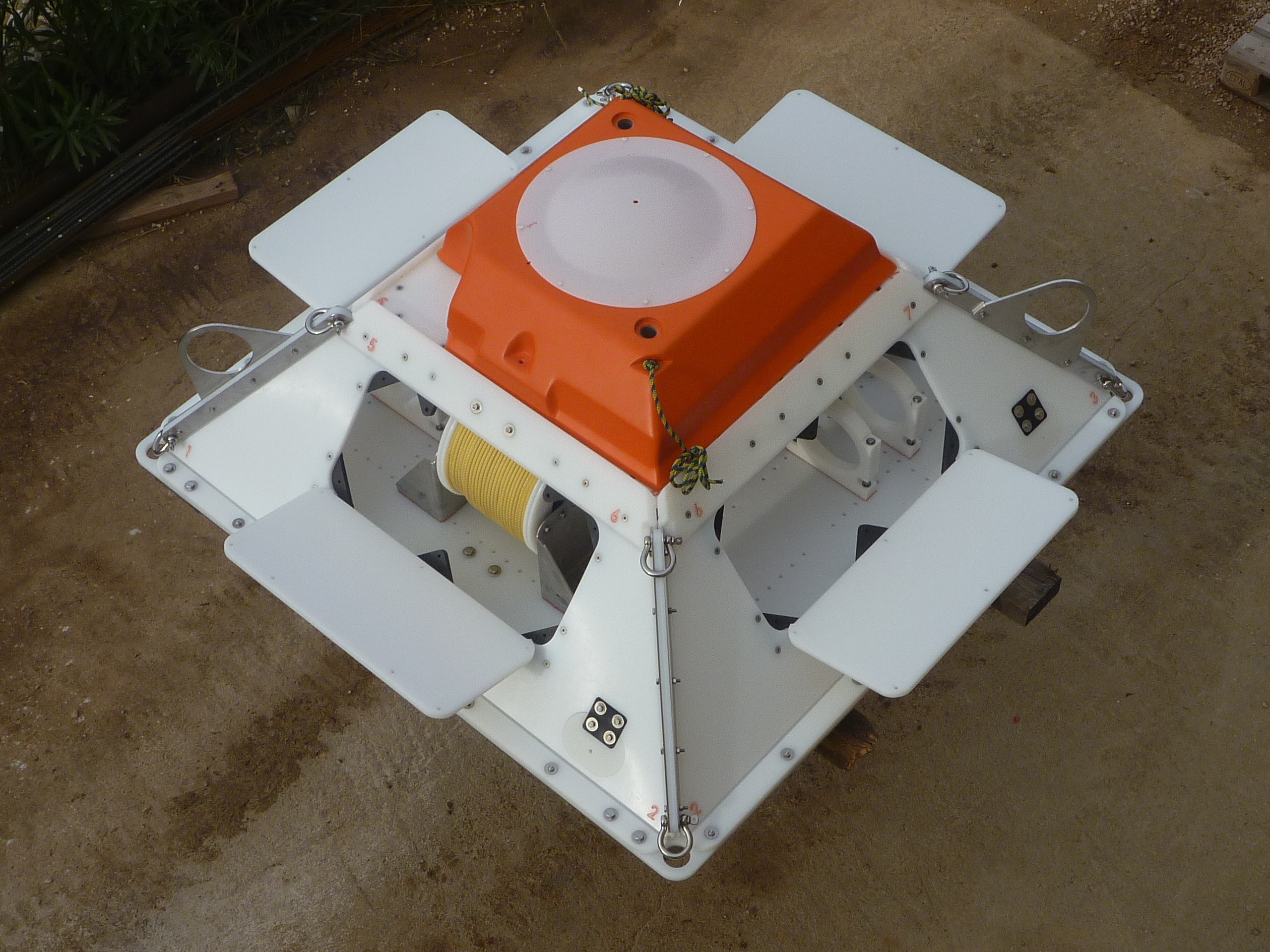 MODEL : TBM 1.76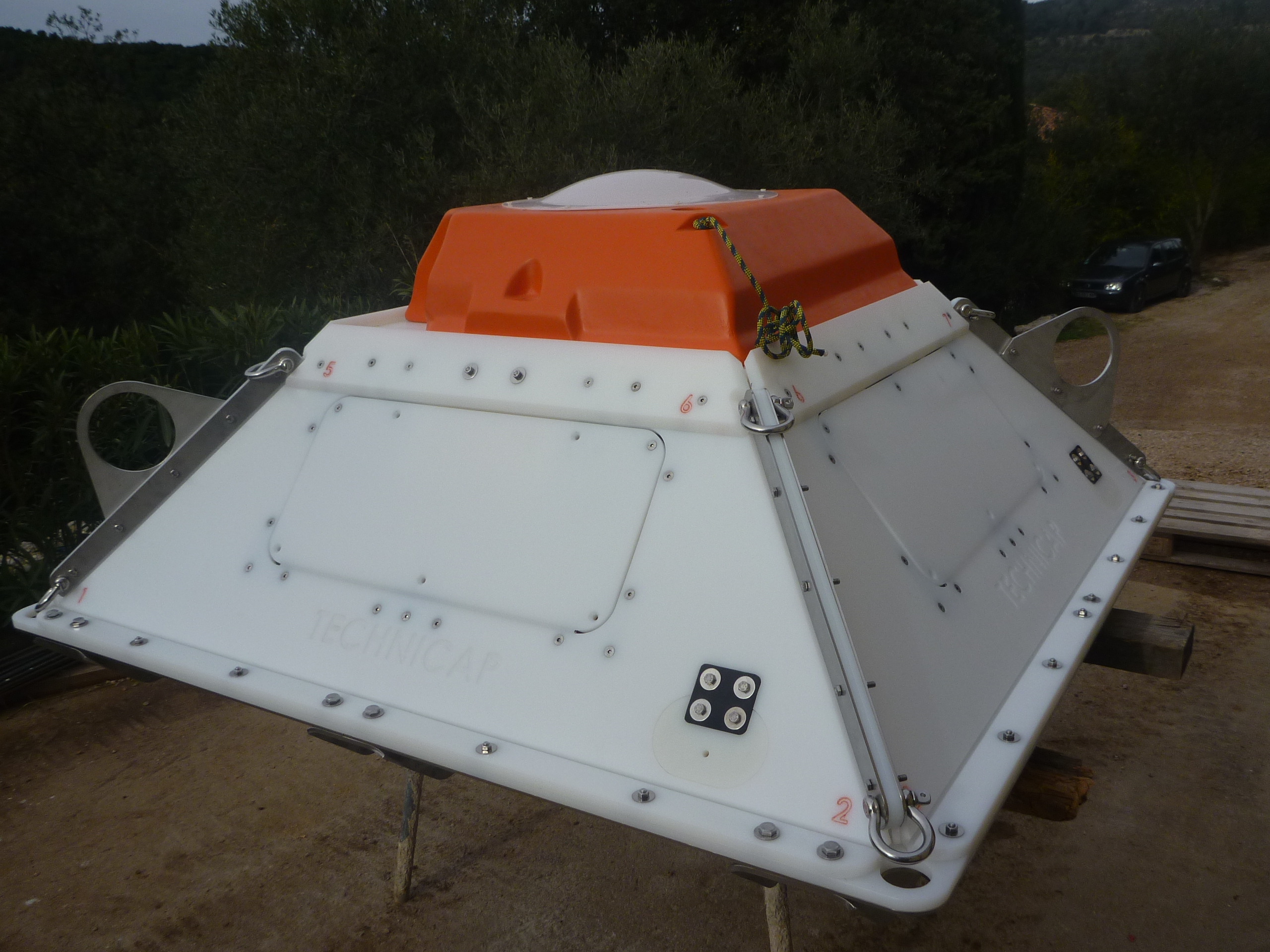 MODEL : TBM 1.76
For TBM 1.76 (with flotation), the standard equipment is:
Technical data:
Double axis gimbal to keeps the ADCP vertical
2 Pairs of Bridles for additional battery container
Fixation for acoustic release with remote head
Coil system with brake and 150m of rope, Ø 8mm
Nonmagnetic ballast: 100kg
8 Stainless steel shackles Ø14mm
Dimensions and weight:
External Dimensions: 1,76 x 1,76 x 0,80
Weight in air: 185kg + 100kg (ballast) = 285kg
Weight in water: 57kg
Maximum using flotation depth: 120m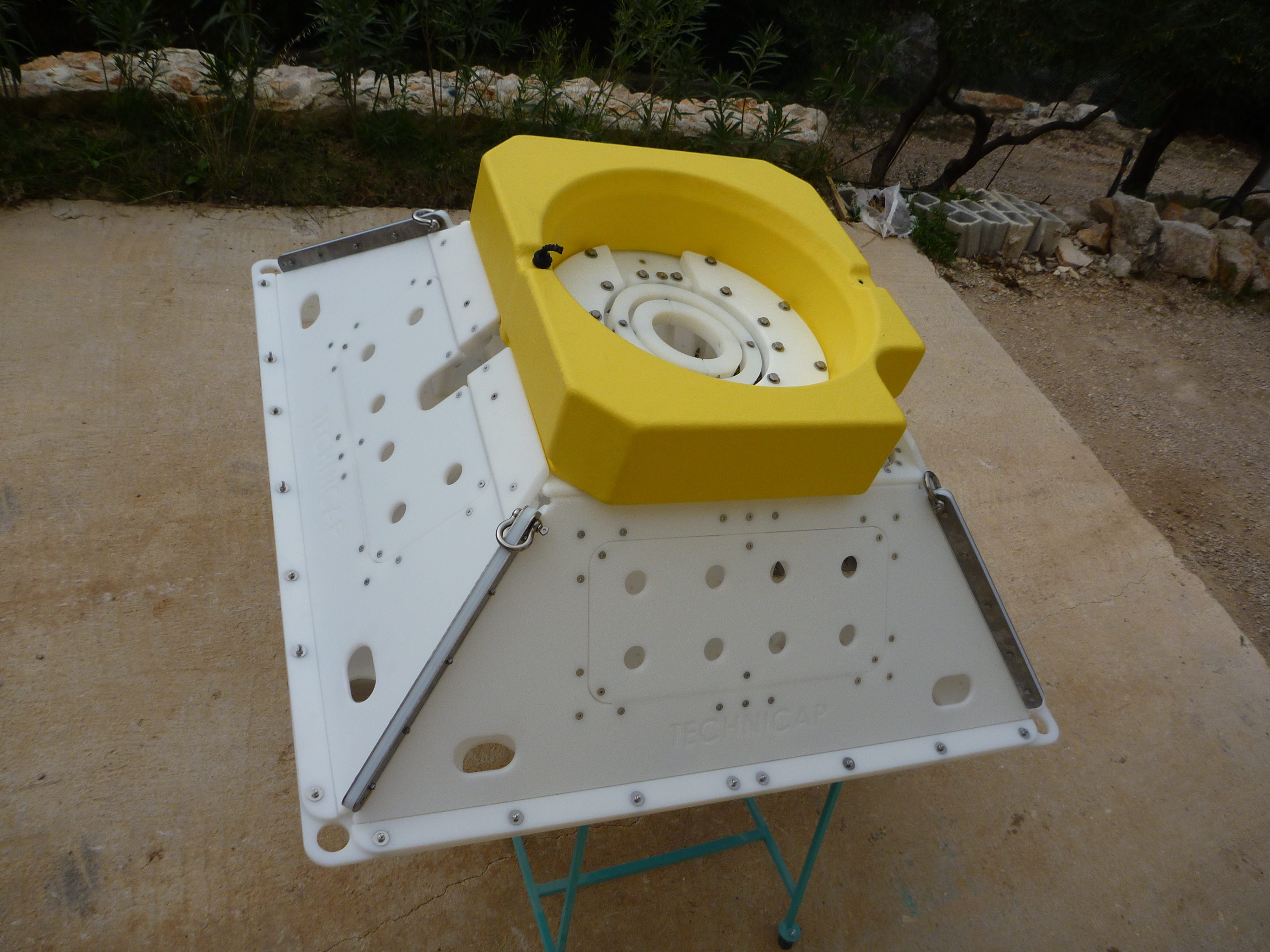 TBM FOR ADCP LONG RANGER 75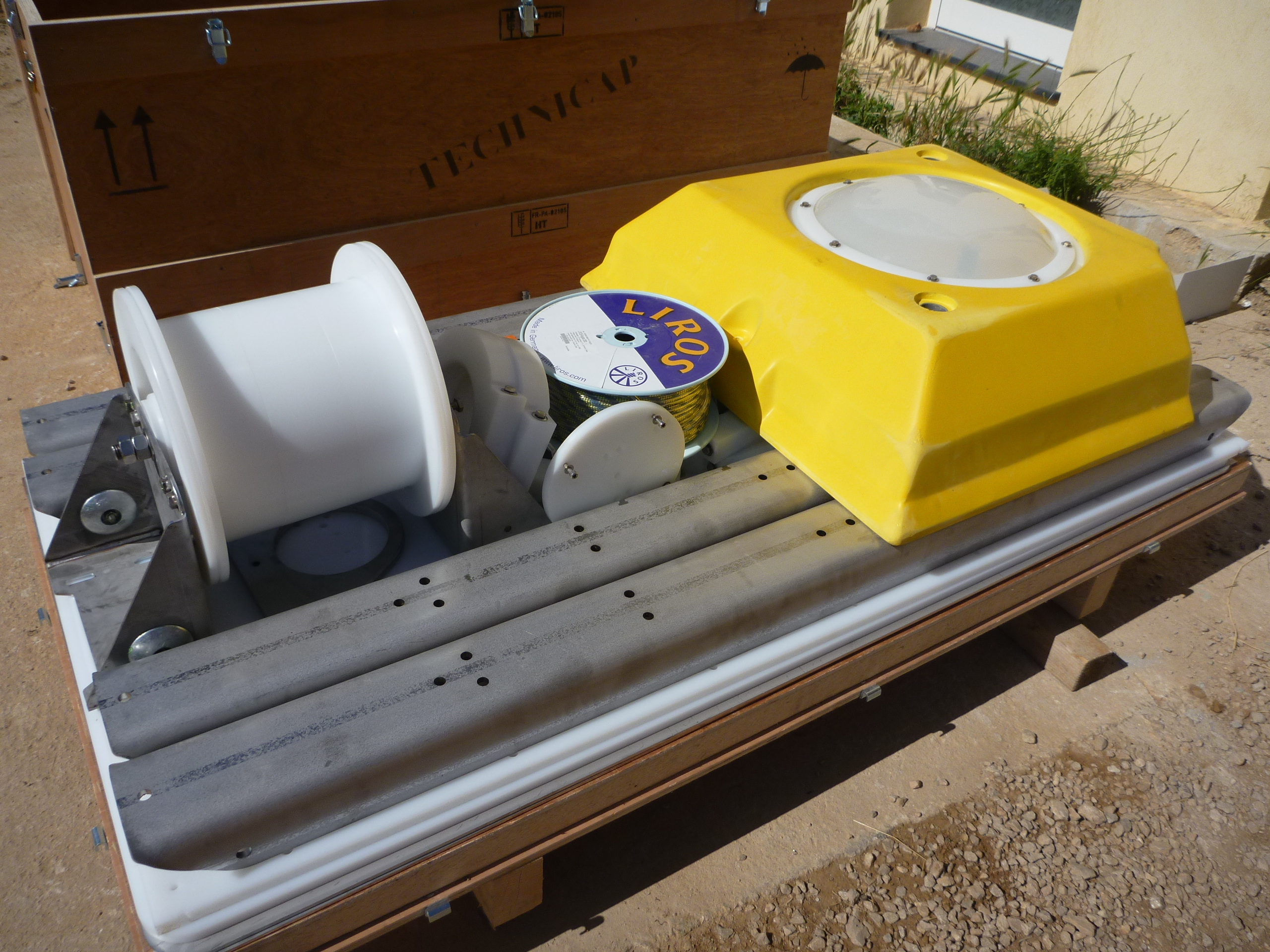 TRANSPORT BOX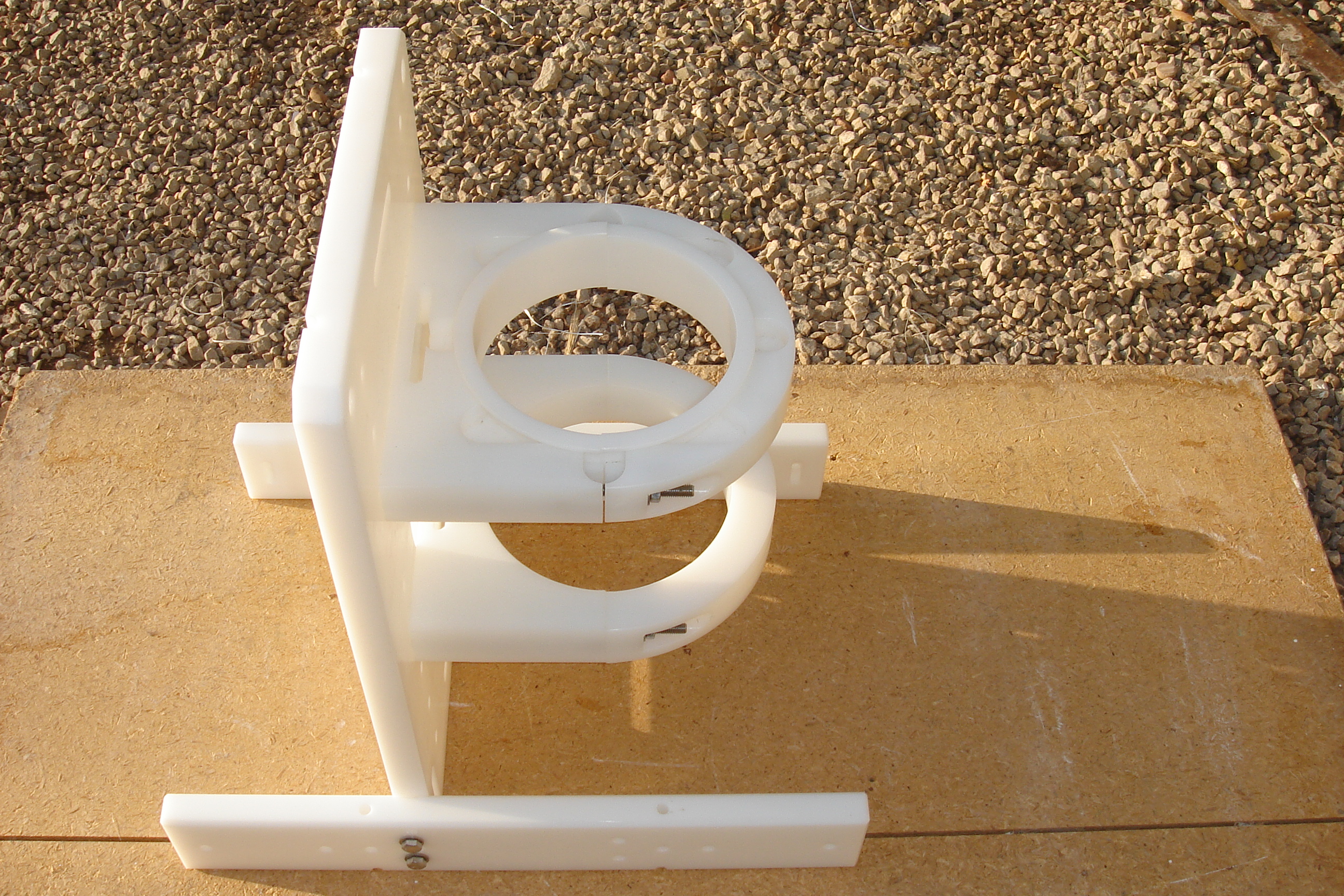 CURRENT METER SUPPORT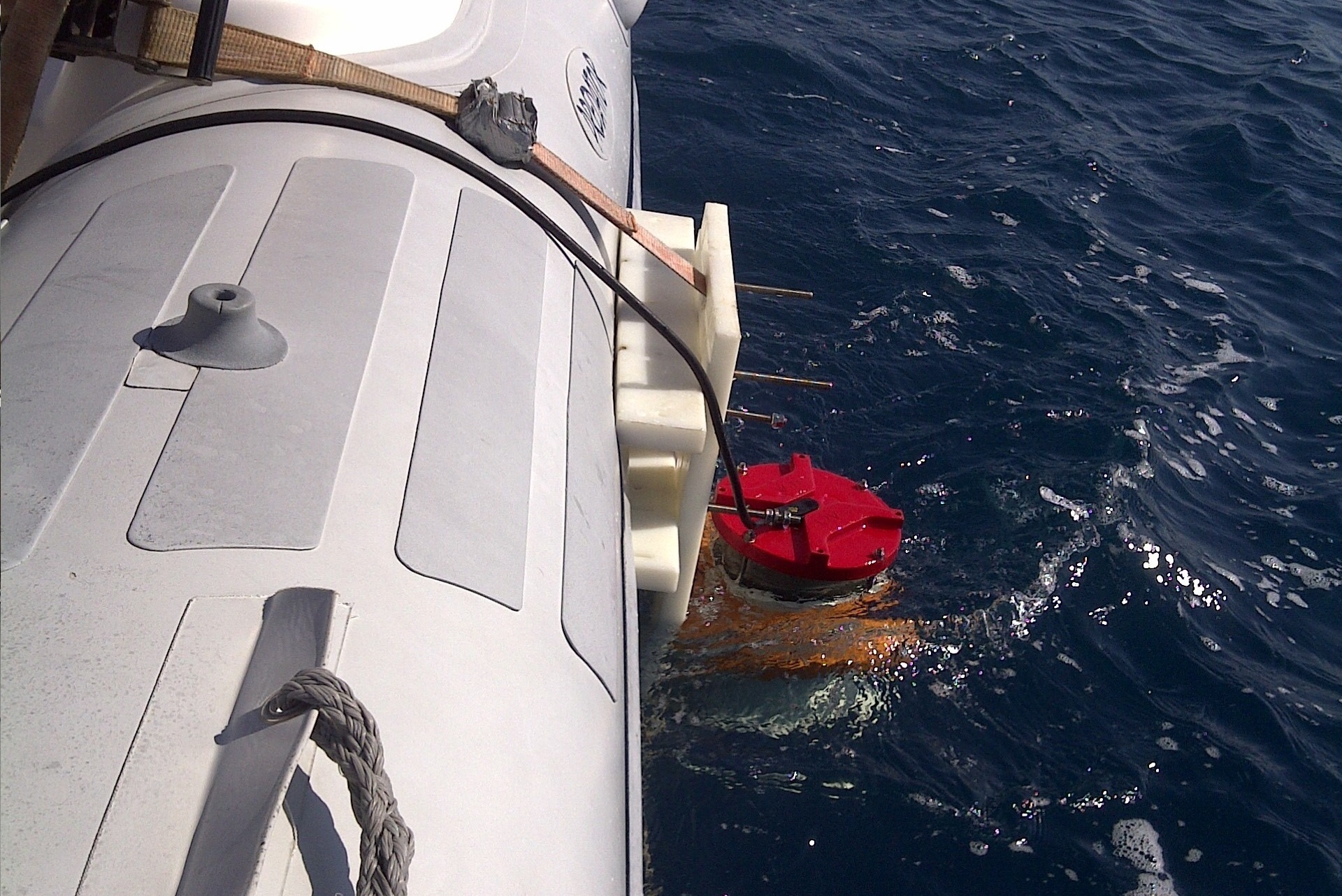 CURRENT METER SUPPORT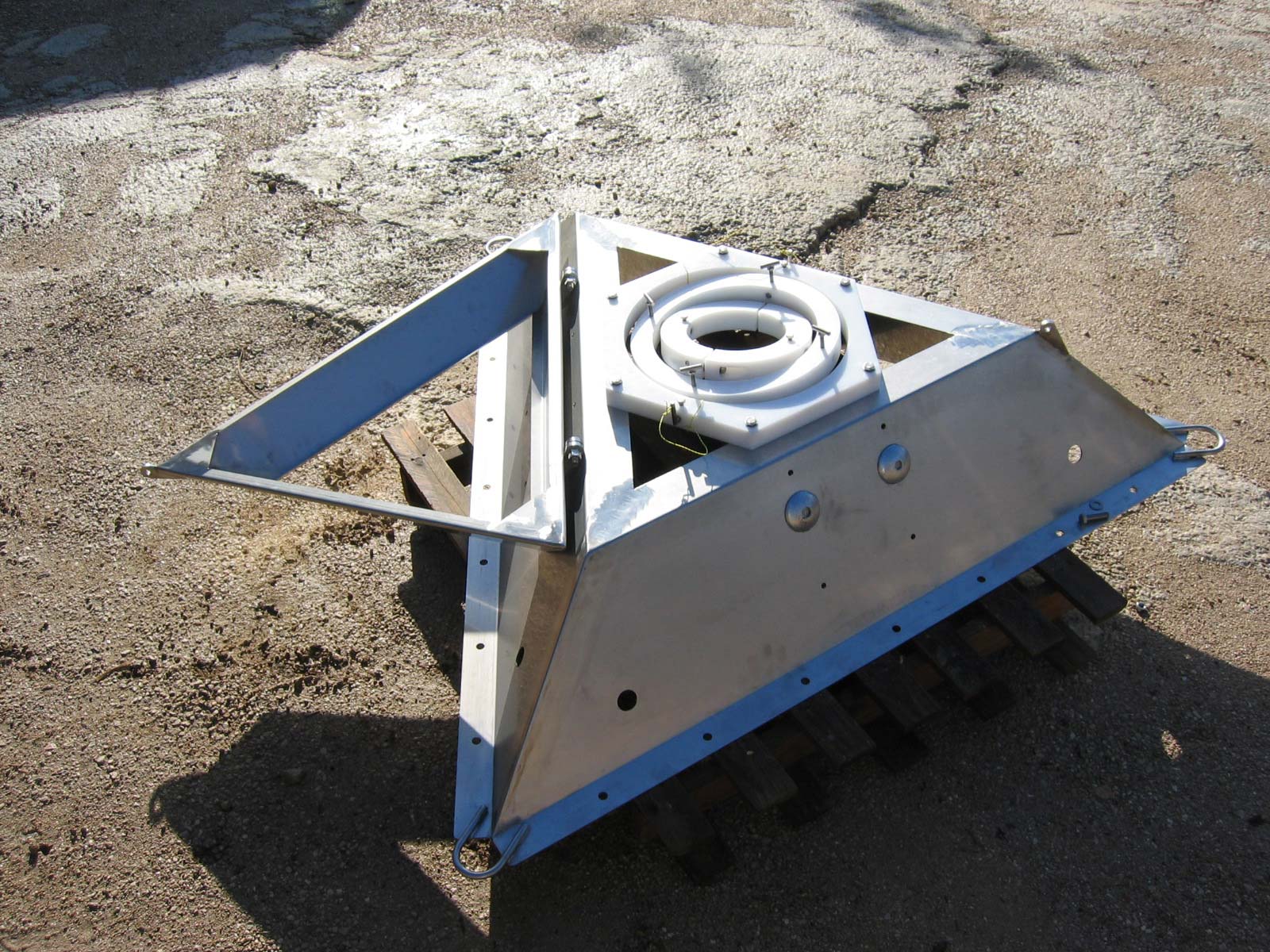 STAINLESS STEEL STRUCTURE FOR ADCP WITH DIRECTIONAL BRIDLE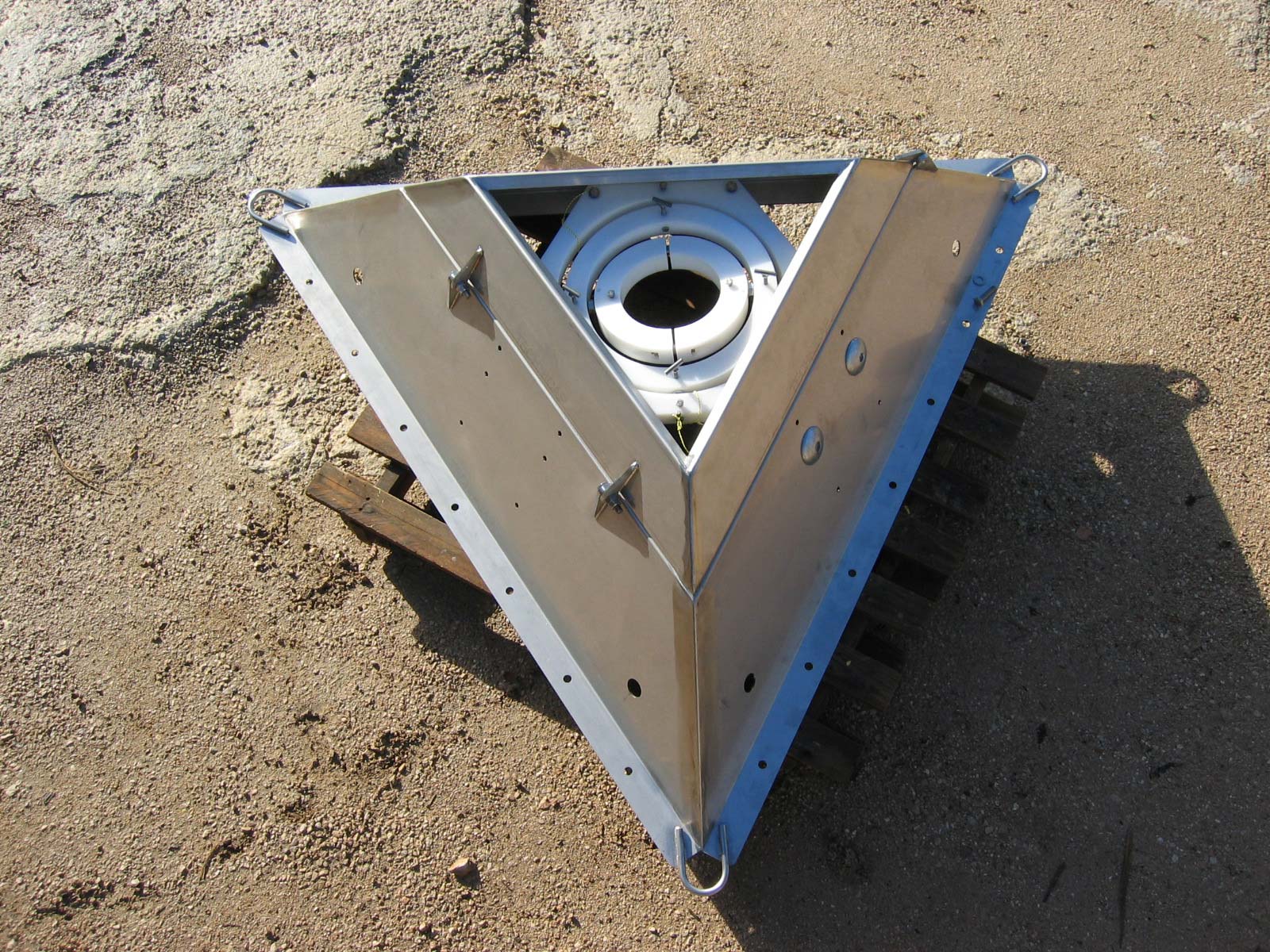 STAINLESS STEEL STRUCTURE FOR ADCP WITH DIRECTIONAL BRIDLE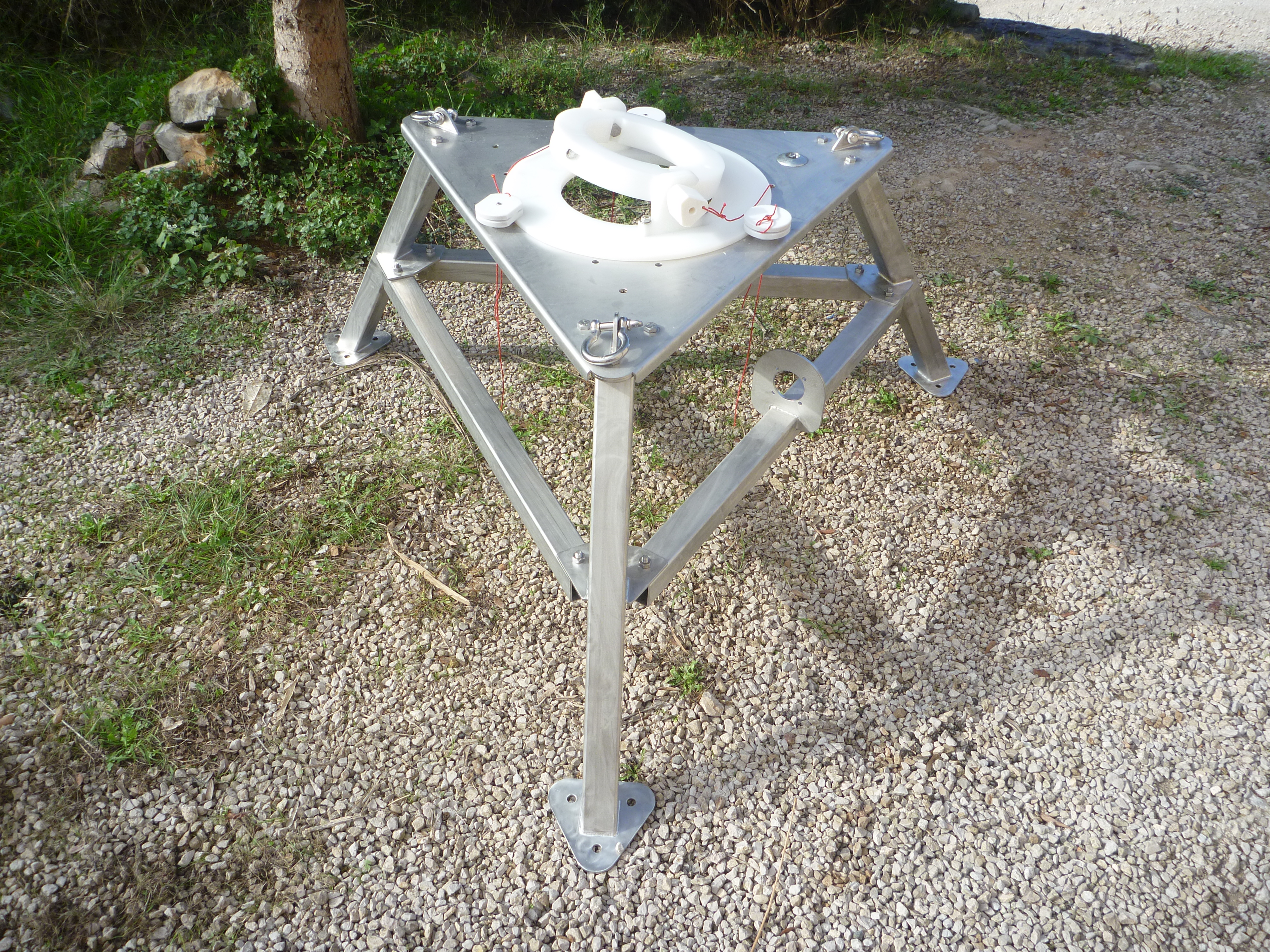 DISMOUNTABLE STAINLESS STEEL STRUCTURE FOR ADCP WITH MANUAL DIRECTIONAL BRIDLE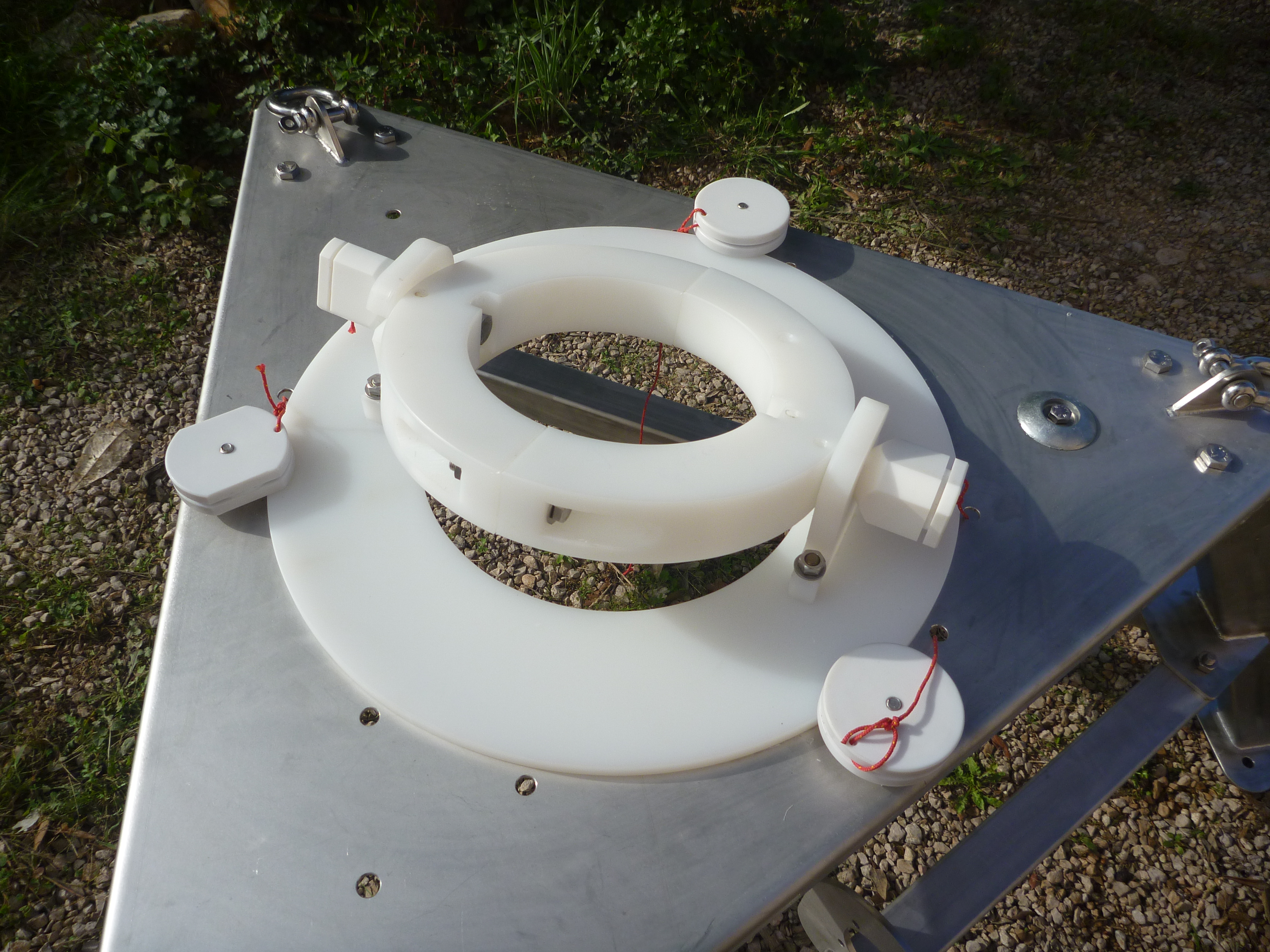 DISMOUNTABLE STAINLESS STEEL STRUCTURE FOR ADCP WITH MANUAL DIRECTIONAL BRIDLE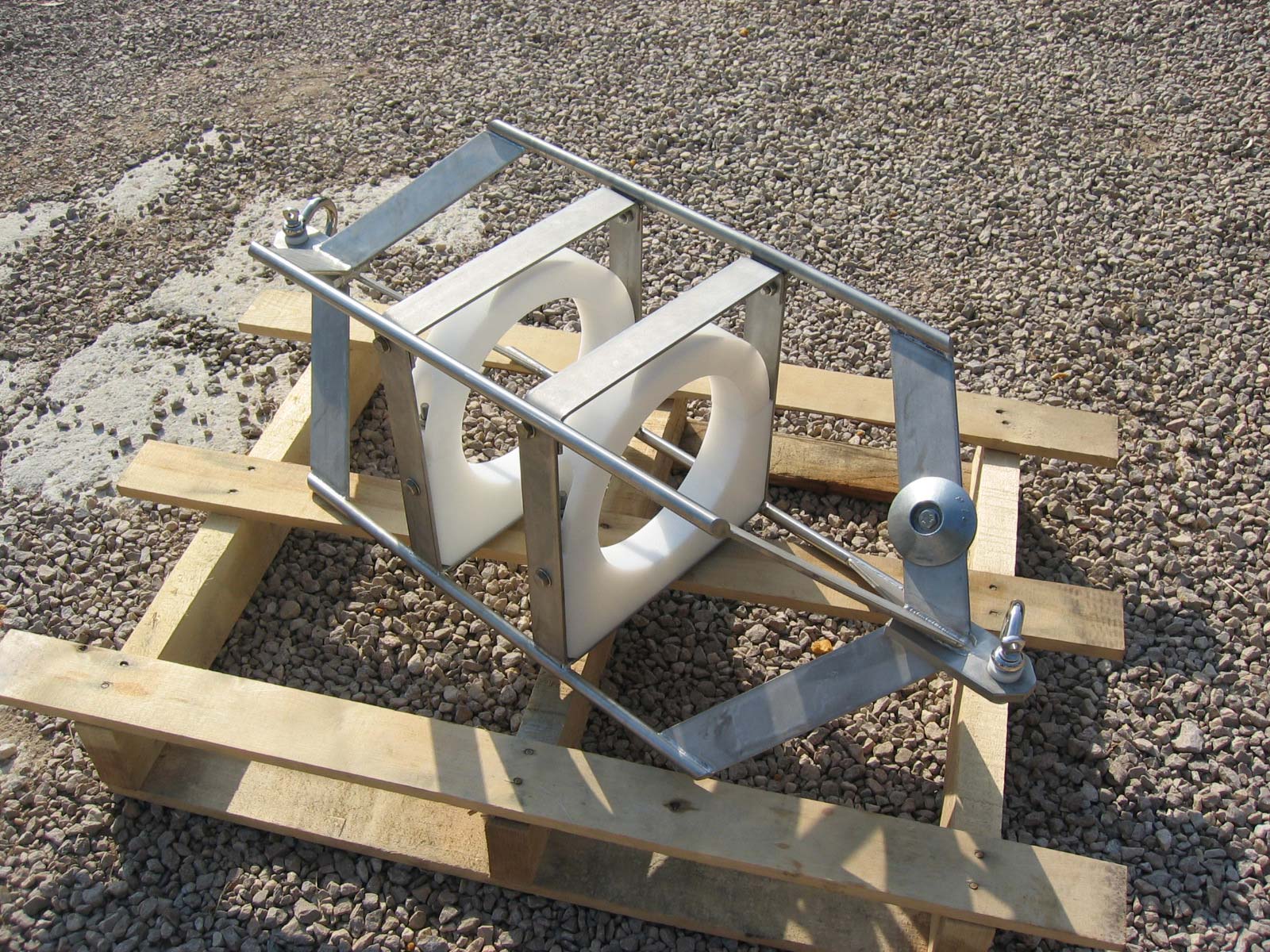 STAINLESS STEEL STRUCTURE FOR ADCP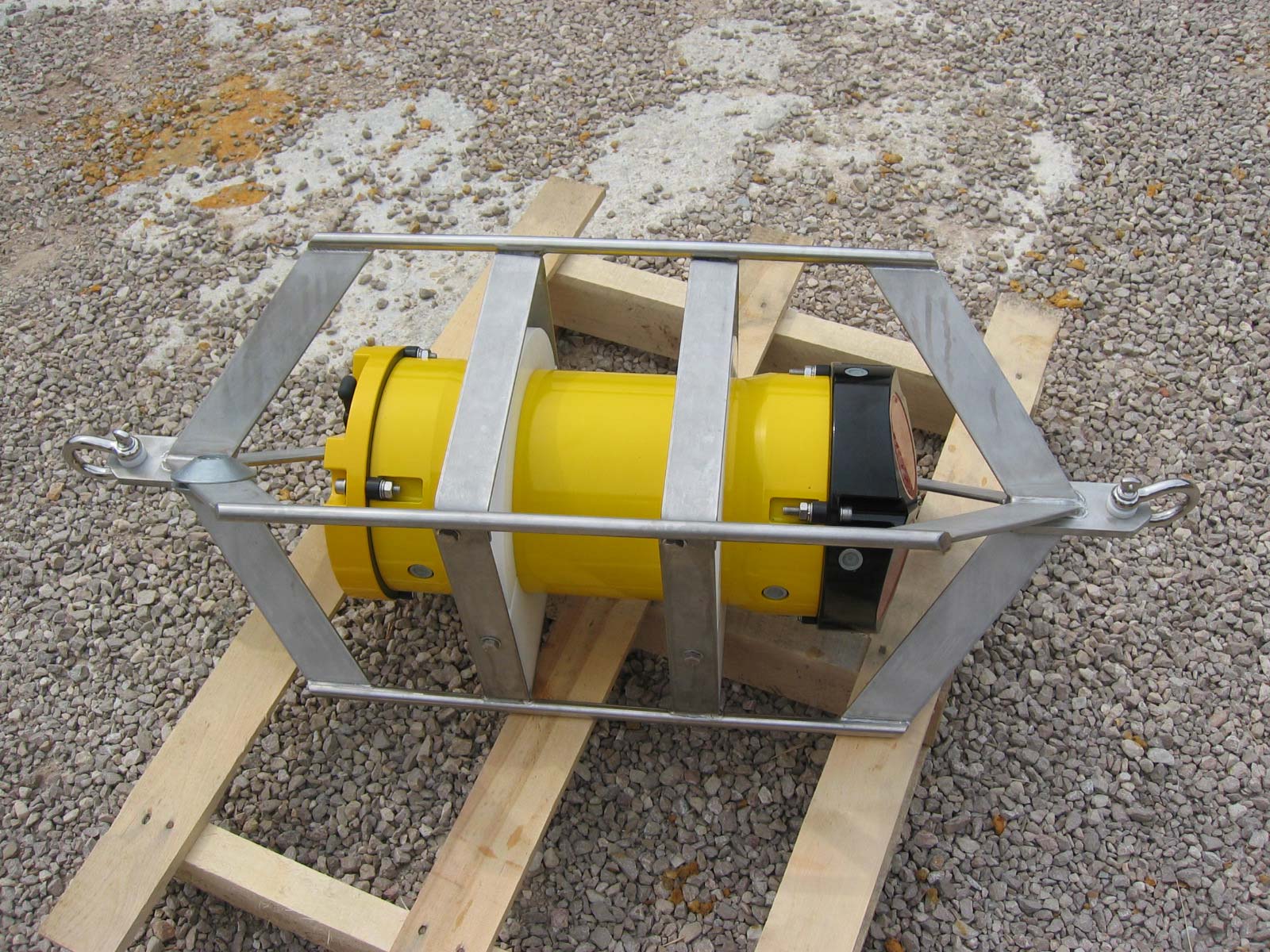 STAINLESS STEEL STRUCTURE FOR ADCP
STAINLESS STEEL STRUCTURE FOR ADCP : UNIVERSITE DE PERPIGNAN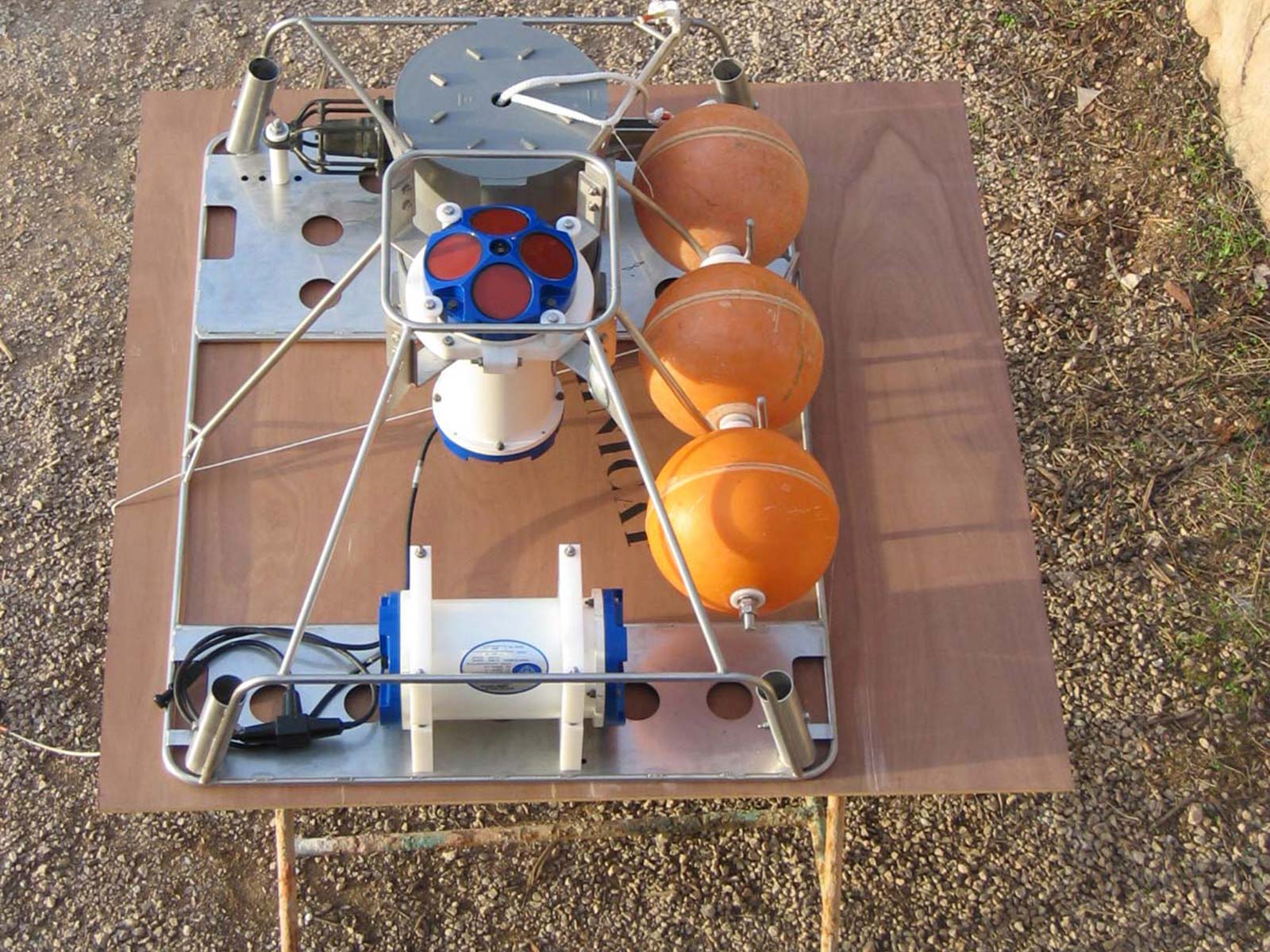 STAINLESS STEEL STRUCTURE FOR ADCP : UNIVERSITE DE PERPIGNAN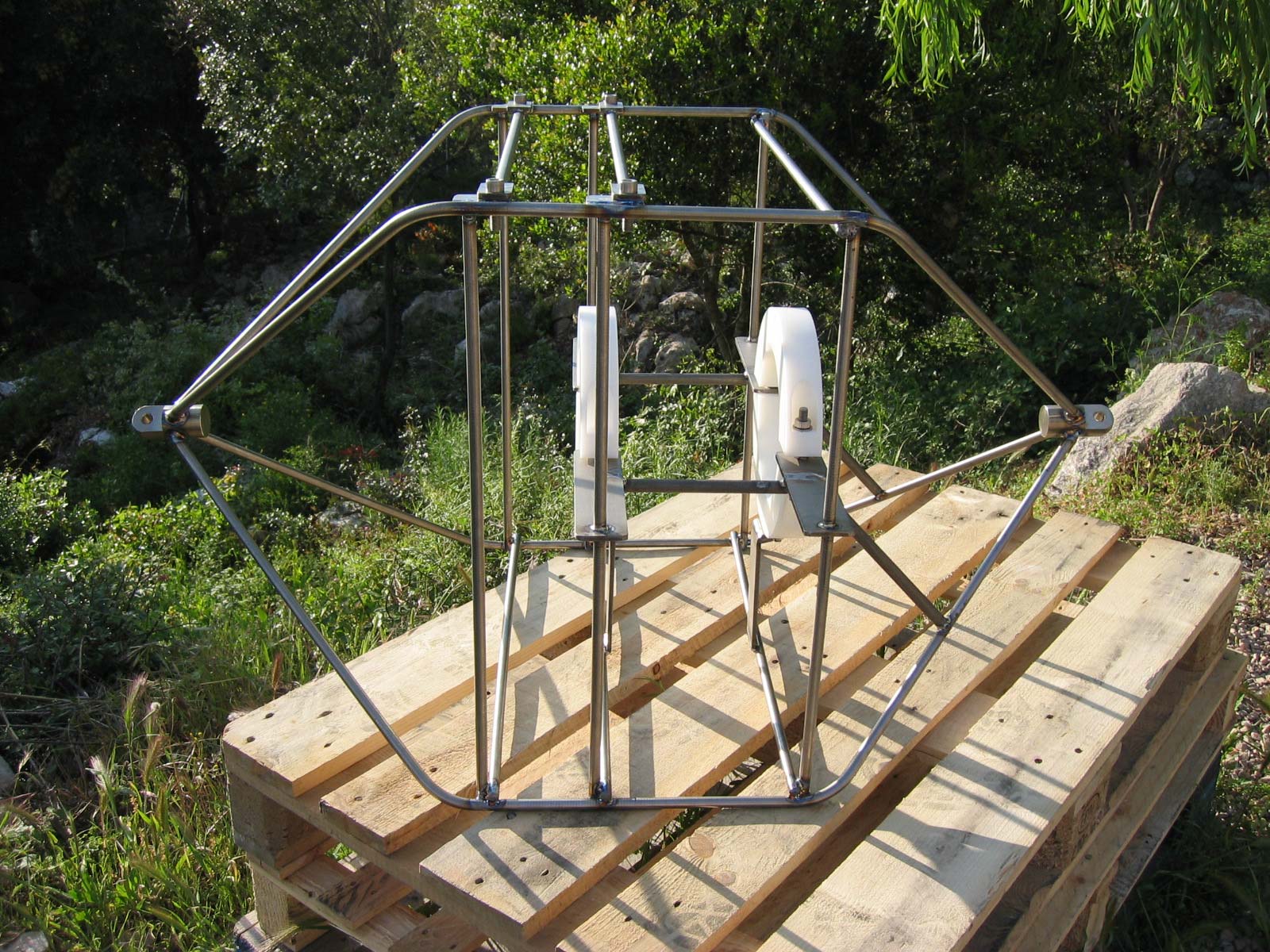 TITANIUM STRUCTURE FOR ADCP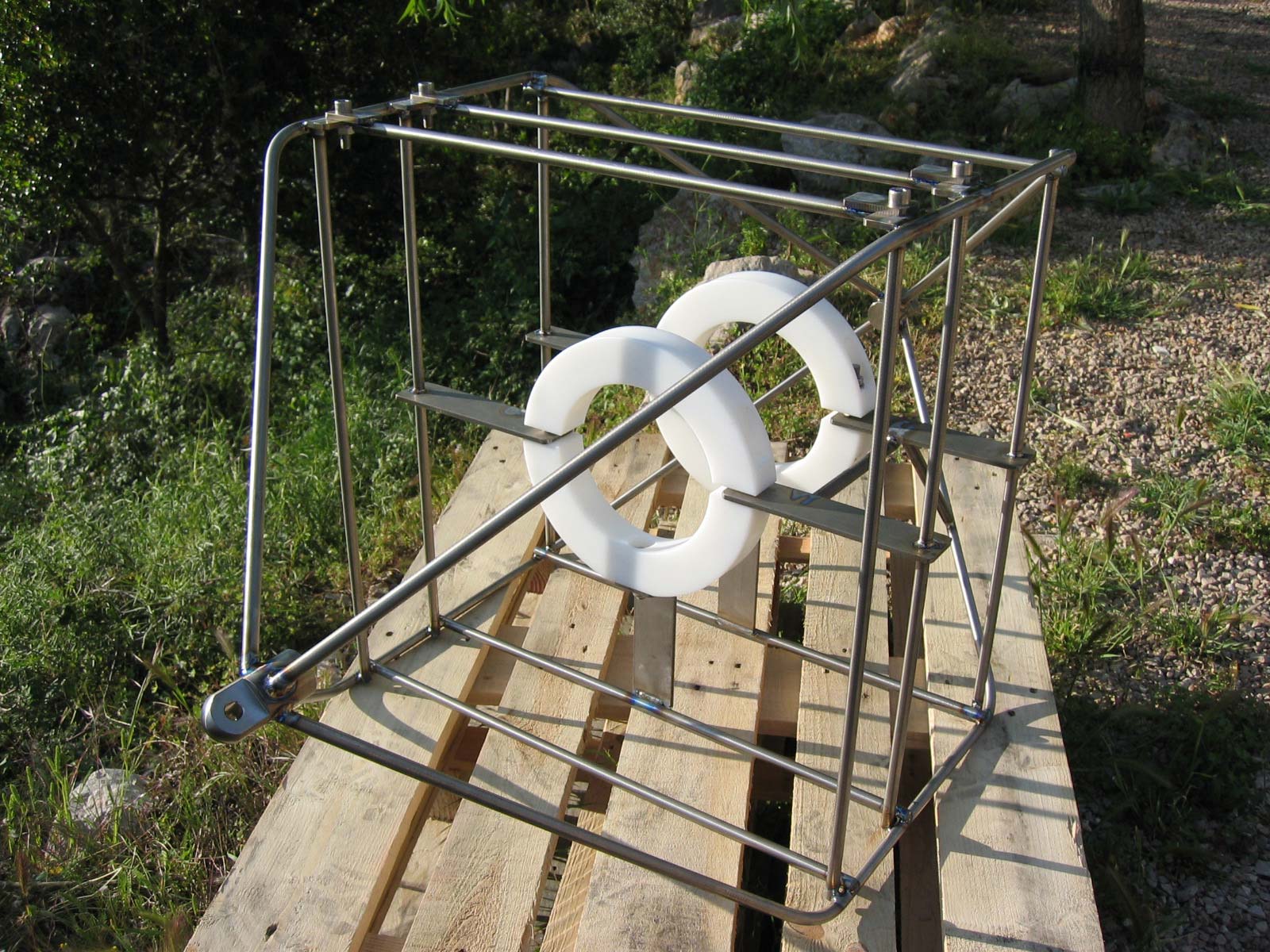 TITANIUM STRUCTURE FOR ADCP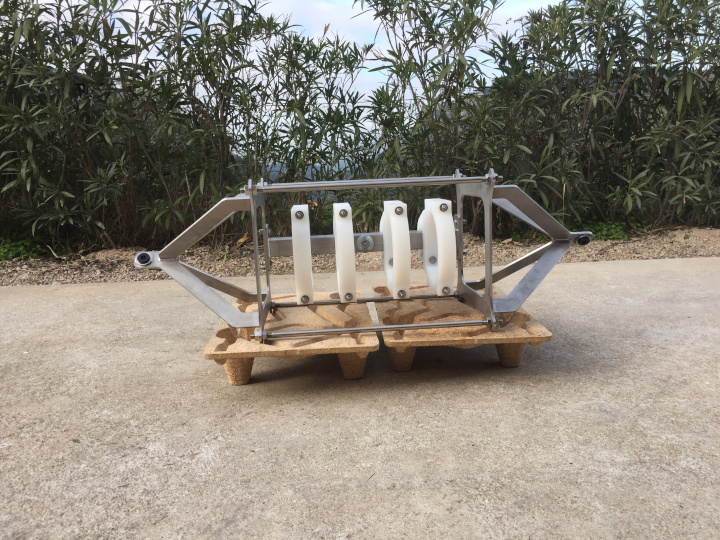 STAINLESS STEEL STRUCTURE FOR 2 ADCP
On request
- Adding ballast according to the current
- Pairs of Bridles for other materials (CTD…)
- More using depth (only for TBM 1.76)
​- Support