During the last decade, sediments traps won acclaim in the study of processes controlling biogeochemical cycling in the ocean. These instruments are considered by the international scientific community as the most versatile and crucial tools for the collection of setting particles in a variety of marine and limnetic environment.
The collected samples allow, through various laboratory analyses, the determination of downward mass fluxes of particles and associate elements as for example organic and inorganic compounds (e.g.organic C, carbonates), or trace elements and pollutants (e.g. selected trace metals, radionuclides).
With more than 50 years' experience in the design and construction of automated sediment traps, TECHNICAP is offering a complete, state-of-the art product range of the PPS (Pièges à Particules Séquentiels) time-series Sediment Trap Family.
All models presented on this website are the standard models available, but TECHNICAP can study on request, any kind of traps adapted to any kind of collecting areas.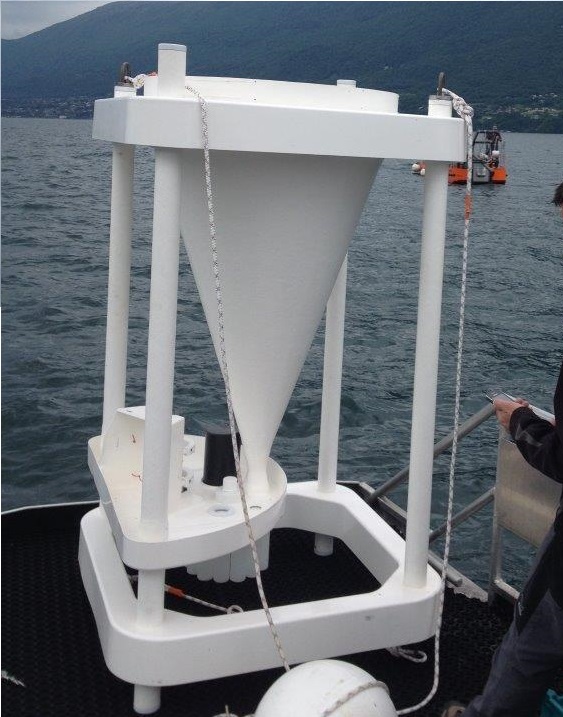 PPS 6 - LIGHTENED (FIBER GLASS + CARBON FIBER)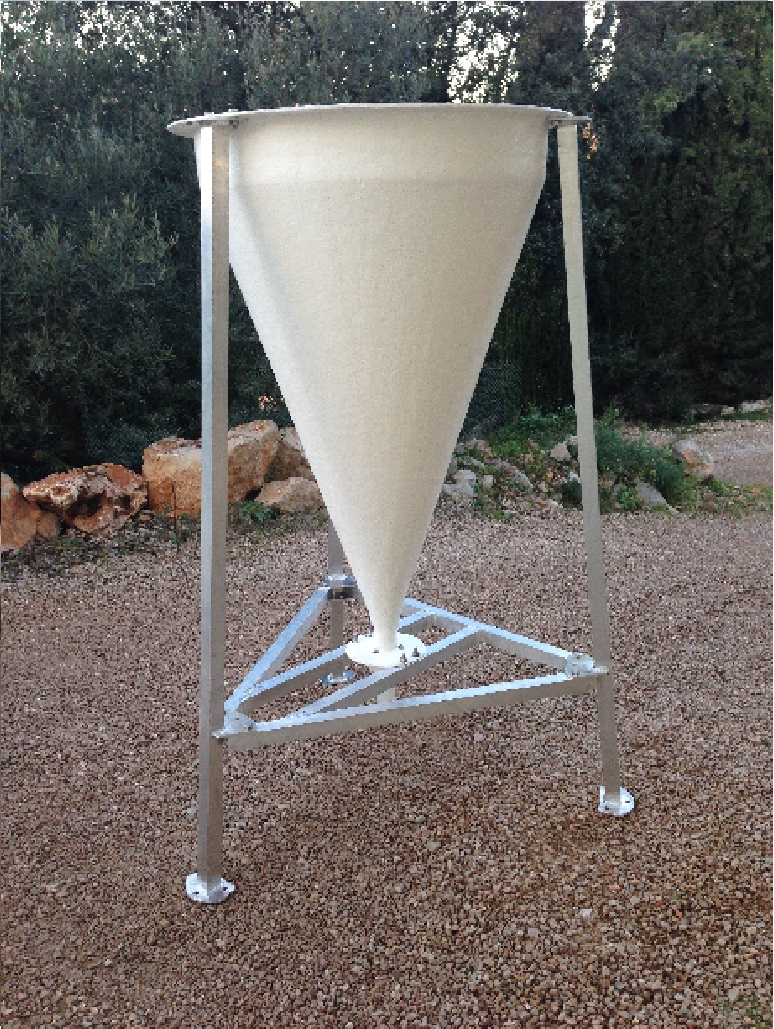 PPS 6 - 1 BOTTLE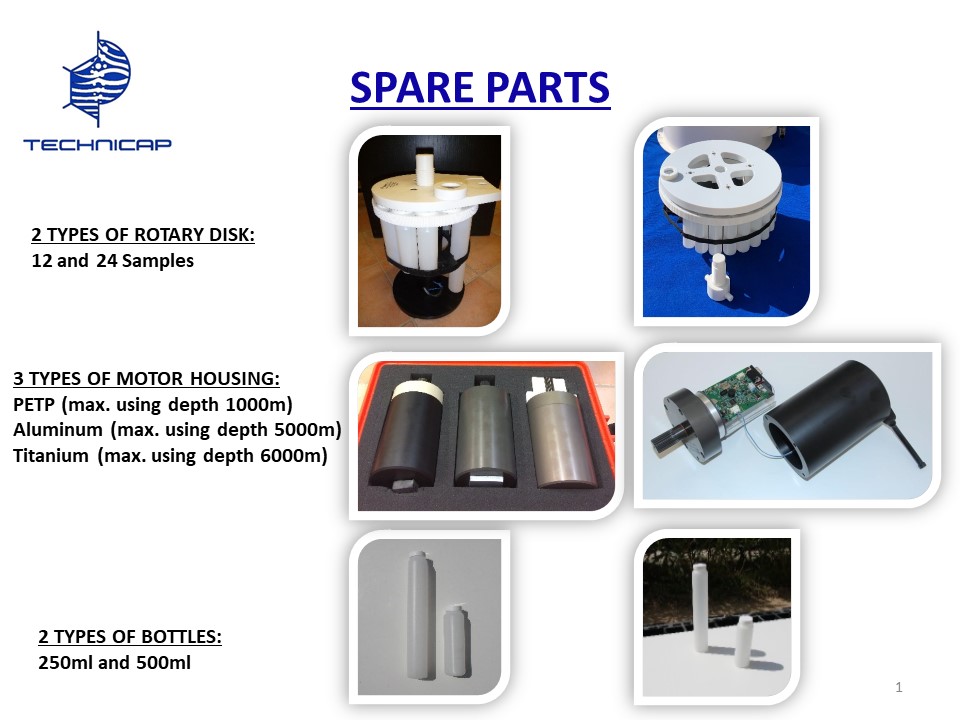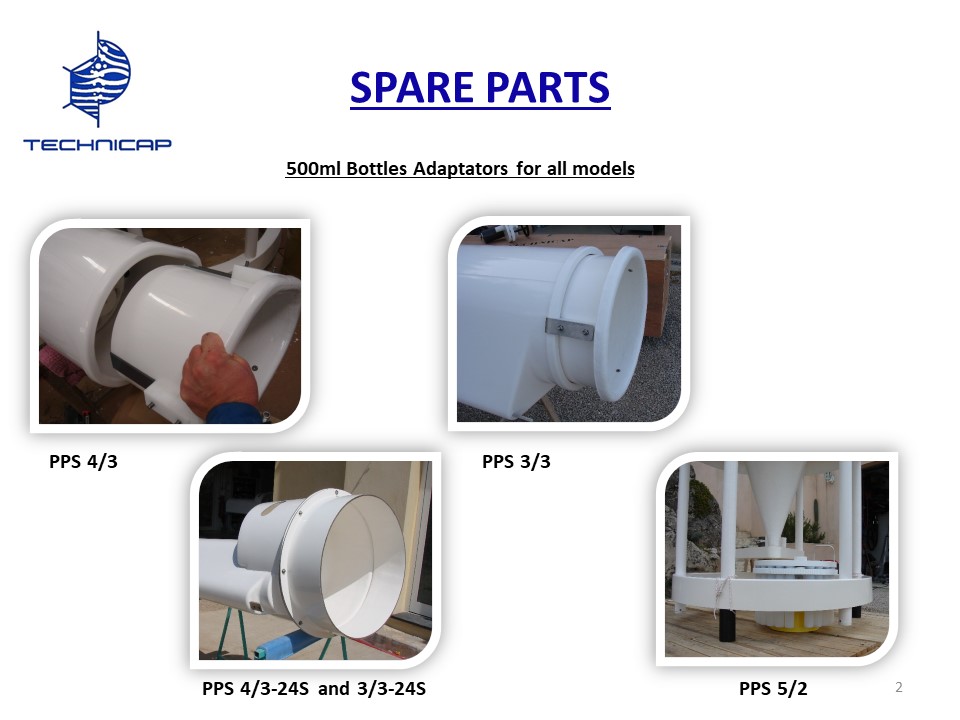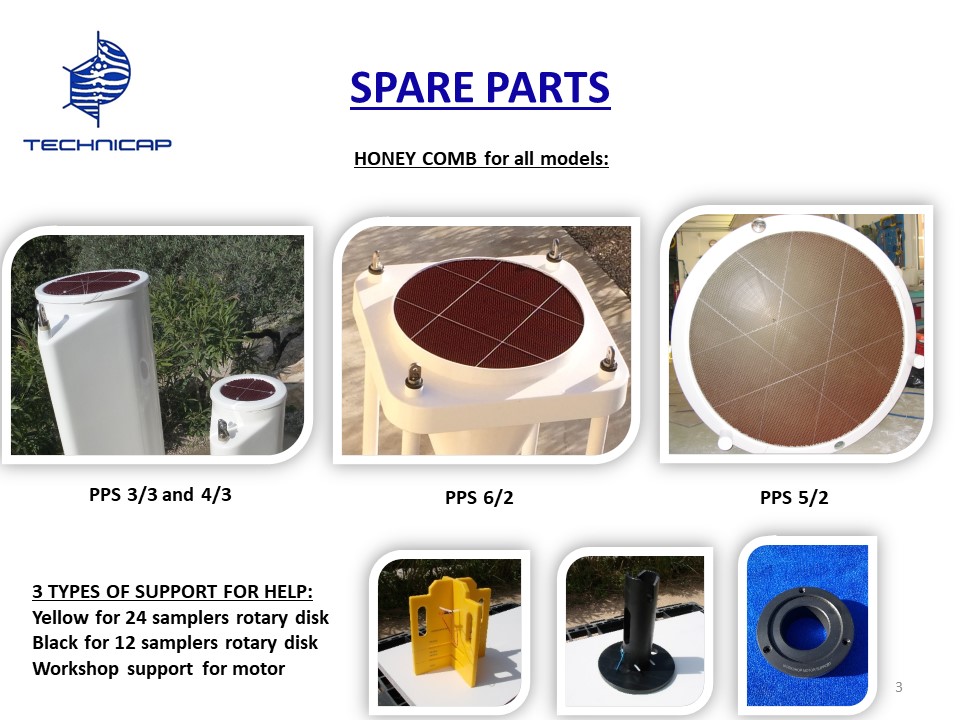 Trap design
Developed in collaboration with French scientist working in the field of particles fluxes, the TECHNICAP sediments traps follow the latest scientific recommendations for efficient design and construction (e.g. U.S.GOFS planning rapport n° 10, 1989). High-quality plastics and corrosion-free metallic components are used.
They collect and hermetically seal from ambient water from 1 to 24 consecutive particle samples.
Available in three basic configurations with increasing collecting areas, these traps are suitable to different sedimentation regimes (low to high) and/or research vessel sizes.